Only the Best for Your Best Friend
Go Go Dog Walk offers reliable, personable, and dependable pet services in Dallas, Fort Worth, and surrounding DFW areas.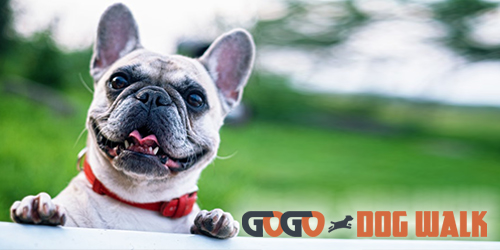 Go Go Dog Walks
Our most popular service. Catered to your dog's needs.
WALKS 
| | |
| --- | --- |
| 15 Mins | $20 |
| 30 Mins | $27 |
| 1 Hour | $42 |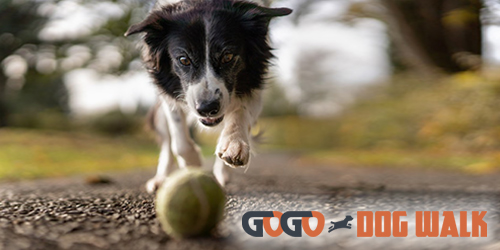 Go Go Pet Sitting
Go Go Pet Sitting is great for dogs AND CATS!! Includes feeding, litter box cleaning, outside time/walk (for pups) and any medication that needs distributed.
| | |
| --- | --- |
| 15 Mins  | $20 |
| 30 Mins | $27 |
| 1 Hour | $42 |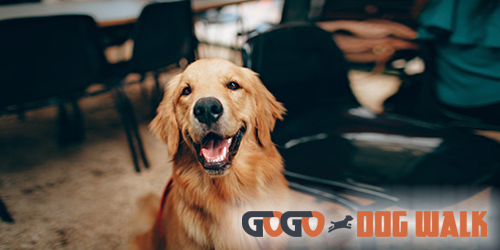 GO GO Overnight
Going out of town but want to have your pets in the comfort of their own home? Our overnights are perfect for that!  The overnights include evening and morning feedings, walks and TLC ALL NIGHT!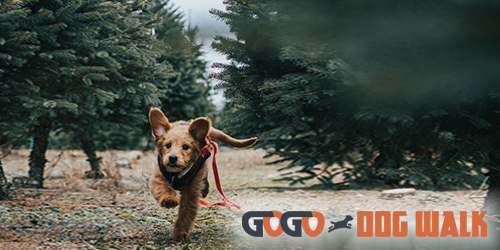 Go Go Trail Walks & Park Play Dates
Our most popular service. Catered to your dog's needs.
Go Go Dog Walkers are seriously the best! I don't have enough time to write all the great things I have to say about them here! They are GREAT with my dogs and love/treat them as their own! The owner and walkers are super flexible and great with communication! The app is also very convenient and user friendly! I love knowing my dogs are in such great hands when I'm at work all day!
-Lindsay S.
Go Go Dog Walk are amazing. I've used them for a few out-of-town trips I've needed to make before, but their stars really shone through on my last trip. My dog got pretty violently ill while I was gone, and they went far above and beyond the call of duty to make sure he was cared for, even bringing him electrolyte water and home cooked rice among many other things. I don't think I could sing their praises enough for everything they do. Rone and her team are absolutely fantastic, and very clearly love their clients. I highly recommend them!!
-Kelli T.
This service is great! All the employees are so caring and good with my dog, he loves them! They always go above and beyond, they'll even bring in my mail or take out my trash if I ask them to. Definitely a great place for your pets!
-Michael N.
Go Go Dog Walk is such a great company to work with when it comes to trusting someone with your beloved pets! They take such special care of your animals and make my life so much less stressful knowing that my dogs are in good care while I'm away. Always quick respond and help when needed! Highly recommended and five stars!
-Melissa H.
I can't say enough about Ronê and her crew (special shout out to Blanca!). We have two dogs with very different personalities and GoGo was amazing with both of them. They NEVER missed a walk or a scheduled night time visit, they constantly accommodated my (probably annoying) last minute requests to come walk the dogs and their pricing is very reasonable.
If you live within their area of service and choose someone else to take care of your family members, you're barking up the wrong tree 🙂
-Steven J.
I can't say enough about Ronê and her GO-GO took great care of my three dogs for five days. A more than perfect experience for them and me! Recommend them highly.
-Don S.
These people are so sweet. You can tell right off how much they truly care about animals and my yorkie was so calm with them. I will definitely use gogo dog walk again.
-Cassie S.
I can't say enough about this company. Ronè and all of her employees always go above and beyond and not only are amazing with my animals, but when I need last minute walks or overnights, they are more than happy to accommodate. I came home from a week vacation and had all of my mail taken in, my trash out, and my backyard was spotless. I wouldn't recommend anyone else in the oak cliff area!!
-Elle C.
I love GO GO Dog Walk! When I first inquired about their services, they scheduled an per-screening visit with me so we all could feel comfortable with each other. I knew immediately that they were dog lovers because they jumped right into playing and loving my dog. We talked through her little nuances and got familiar with our home/surroundings which was very professional. Been using them for awhile now and I couldn't be happier. The best is that GO GO always send me a text message during their visits with a picture of what they are doing. I love that!
-Kim K.
These wonderful people have been taking wonderful care of my puppies since my fiancé and I moved to the Kessler Plaza area. They are prompt and extremely nice. They treat my puppies like they're own and they will even text me photos of them while out on their walks. I highly recommend their services!
-James B.
Looking For A Pet-fessional?
Need someone to give your pups the same level of fun interaction, love, and high-quality care that you do? Connect with us and so that while mom and dad are away, Fido can play!
Get in Touch By Phone Or Email
Phone
(972) 638-WALK (9255)
Email
hello@gogodogwalk.com
Go Go Dog Walk is proud to offer reliable, personable and dependable pet services in Dallas, Fort Worth and surrounding DFW areas. We pride ourselves on our honesty and commitment to go above and beyond client expectations.
Go Go Dog Walk is fully insured and bonded. We are proud members of Pet Sitters Associates.